About the Author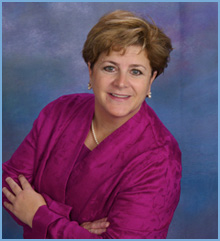 Marie Williams has been a guest lecturer at the Oakland University-Beaumont Graduate Program of Nurse Anesthesia, and a clinical instructor and preceptor for student nurse anesthetists and new graduates. She provides anesthesia care to patients from neonates to geriatrics in a 600-bed hospital in metro Detroit. She received a BS in Nursing at Wayne State University, where she was recognized as the 2002 Student Nurse of the Year, and a MSN in Nurse Anesthesia from Oakland University-Beaumont. Marie was also the recipient of the AANA Education Committee - Sponsor a Student Award to the Assembly of School Faculty, 2008.
Simply Anesthesia: Nurse Anesthesia Handbook arose from Marie's personal study guides she developed while an anesthesia student. It is critical to have quick access to a large amount of information while providing anesthesia care to patients. Simply Anesthesia allowed Marie access to case and pharmacological specific information that improved the safety and quality of the anesthetic care she was providing. Shared with her fellow classmates, it was clear that this handbook had exactly what so many anesthesia practitioners were needing – complete, concise, referenced material that could be kept in their scrub jacket pockets.
Prior to shifting her focus to nursing, patient care, and anesthesia, Marie had a full career as a business consultant for hospitals and other managed care organizations. She currently lives in metro Detroit with her husband, Randy, their two children, Anna and Emmett, and two of man's very best friends, their dogs Jack and Buddy.